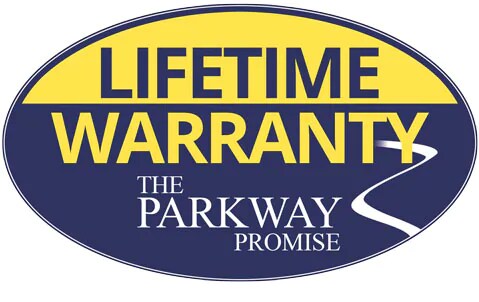 ---
At Volkswagen of Jacksonville, we're in the business of making promises we can keep. Our newest pledge is the Parkway Promise: a lifetime powertrain warranty for shoppers of new and used cars for sale in eastern North Carolina.
The Parkway Promise offers coverage for as long as you own the vehicle. As long as your vehicle is maintained to manufacturer standards, the following powertrain components will be covered at our Volkswagen Service Center.*
Towing Reimbursement
Drivers may be reimbursed for up to $100 for covered repairs.
Engine
All internally lubricated parts, plus:
Seals
Gaskets
Engine block
Cylinder heads
Transmission
All internally lubricated parts for standard automatic and manual transmission, plus:
Transfer case and housing
Seals
Gaskets
Drive Axle
All internally lubricated parts for both front and rear axles, plus seals and gaskets.
Extend Your Warranty in Wilmington, NC
All services for the Parkway Promise are subject to prior authorization from a claims representative. Exclusions for this non-cancelable and non-transferable warranty program include:
Those with over 60,001 miles or more
Those older than 8 model years or more

Certain makes and models**
Cars with 10 cylinders or more
Trucks that weigh more than one ton
Vehicles that use a fuel source other than gasoline or diesel
Vehicles with custom aftermarket alterations
Vehicles with custom aftermarket alterations
Vehicles used commercially or for rental
For more information, contact our staff at Volkswagen of Jacksonville in Jacksonville, North Carolina.
---
* For a full list of covered parts, please refer to warranty contract.
** Speak with a member of our team for a full list of excluded makes and models.